2019-20
Teacher - Mrs K Myers
Supported by - Mrs J Hoskin
Year 5 class email address year5@canonjohnson.co.uk
Well done to all the children working so hard during this difficult time. We are all proud of you and have loved hearing about the work you have done. Stay safe!!
Tuesday 19th May 2020
Suggested Home Learning Tasks
Suggested Home Learning tasks cover lots of different areas. Take you pick - follow the link for this month's installment. CLICK HERE
Online Lessons
Online daily lessons are now available from the BBC and the Oak Academy
CLICK HERE to access the Year 5 BBC Bitesize daily lessons
CLICK HERE to access the Year 5 Oak Academy daily lessons
Tuesday 31st March 2020
Document can be downloaded below.
Welcome to Year 5
In Year 5 we have Mrs Myers as the class teacher and Mrs Hoskin as the teaching assistant
We are a friendly team and you are welcome to catch a quick word in the morning if you need to.
We have high expectations of our children but this doesn't stop us from having enjoyment whilst learning.
Friday 13th March
We have been identifying features of persuasive texts ready to write our own persuasive letter.
Watch out parents, the children will be able to get anything they want from you by the time we have finished!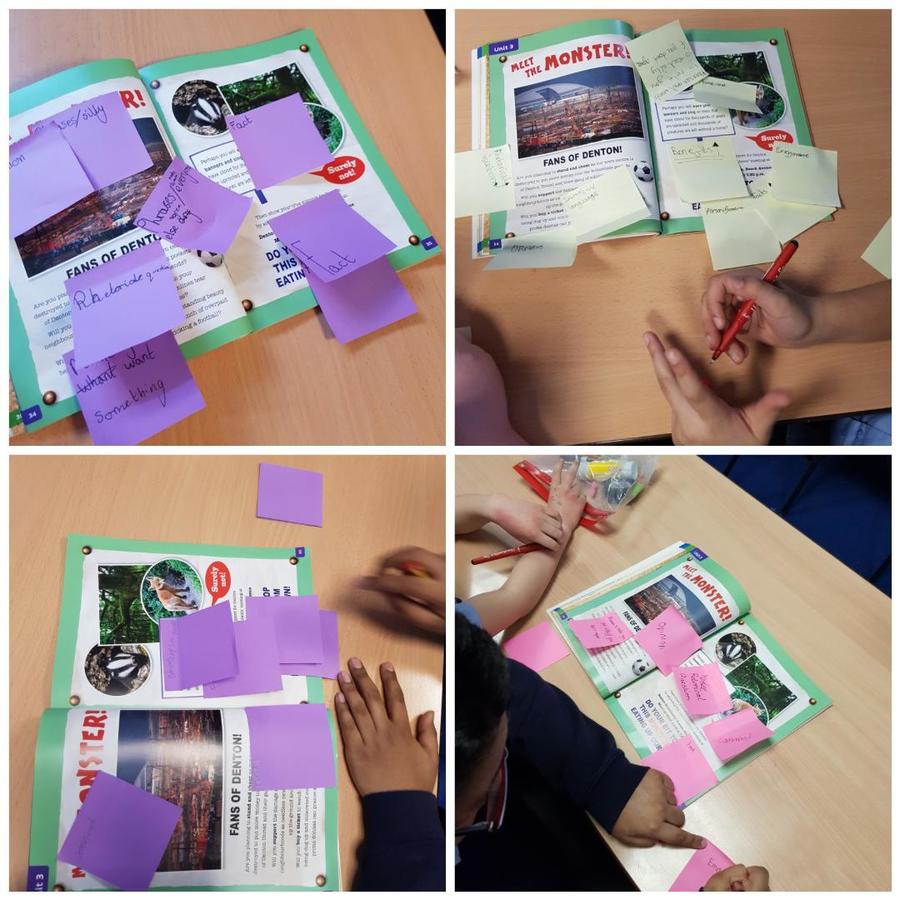 Reading is incredibly important….
· Reading makes us more knowledgeable about the world and helps us to improve our ability in all subjects.
· Reading makes our brains stronger - neuroscientists have found that reading a novel enhances connectivity in the brain – watching TV has the opposite effect.
· Reading improves our memory.
· Reading develops vocabulary and our use of it.
· Reading improves our concentration.
The children have a reading book to take home and they can change this as often as needed. They also have access to the KS2 library where they can pick a book of their choice.
It is expected that the children read for ten minutes a day at home. They all have a yellow reading journal which should be filled in and signed to show they have read.
Each child in Year 5 have been given an Oxford Reading Buddies password where even more reading resources can be found.
The children have been given a times table file where they work at their own pace and are tested on regularly.
On Friday, the children are given a maths sheet that relates to work done throughout the week. This is to be completed and returned the following Tuesday.
IXL and TT Rockstars – Each child has a password for IXL (which has Maths and English skills) and TT Rockstars (which tests the children on speed and accuracy of recall).
P.E is every Monday and Wednesday.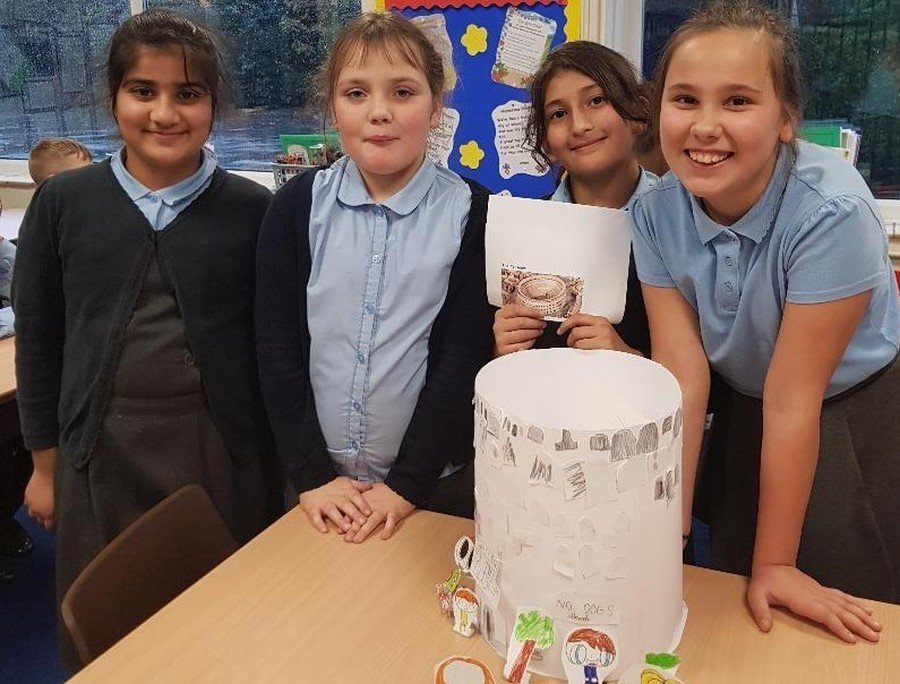 Year 5 made Ancient Greek and Roman buildings as part of our entry point for IPC.