2019-20
Teacher - Mrs C Fairclough
Supported by Mrs C Knowles, Mrs D Palmer, Miss L Osborne & Mrs S Harrison
Reception class email address reception@canonjohnson.co.uk

Friday 3rd April 2020
The Read Write Inc Daily Phonics lessons for the next 2 weeks will be repeating the lessons so far, a chance to catch up with any you may have missed. CLICK HERE to download a timetable of sounds for the next 2 weeks.
https://www.youtube.com/channel/UCo7fbLgY2oA_cFCIg9GdxtQ
The lessons will continue with new sounds from Monday 20th April.
Thursday 2nd April 2020
Document can be downloaded below
Back to Earth with a Bump
Our digraphs and trigraphs - how many do you know?
Purple Mash
When you child logs in they can explore lots of fun activities.
They will also have some "to dos" - click of the red "to do" button at the top left hand side. These are set by me and will help them explore different parts of the app.
Our topic this half term is ...
Would you like to live on the moon?
Our topic this half term is space. Teddy Bob has been to space school in NASA and now he wants to live on the moon. We are going to learn all we can about the moon and the planets in the solar system so we can help him decide if this is a good idea.
We will be discussing the difference between fact and fiction and much of our work will be around non-fiction books.
NASA has a very good website with lots of videos of astronauts on the space station - we will be watching some of these to think about designing and flying rockets.
We will also be learning the Solar System song ...
Our Star Of The Week
Friday 28th February 2020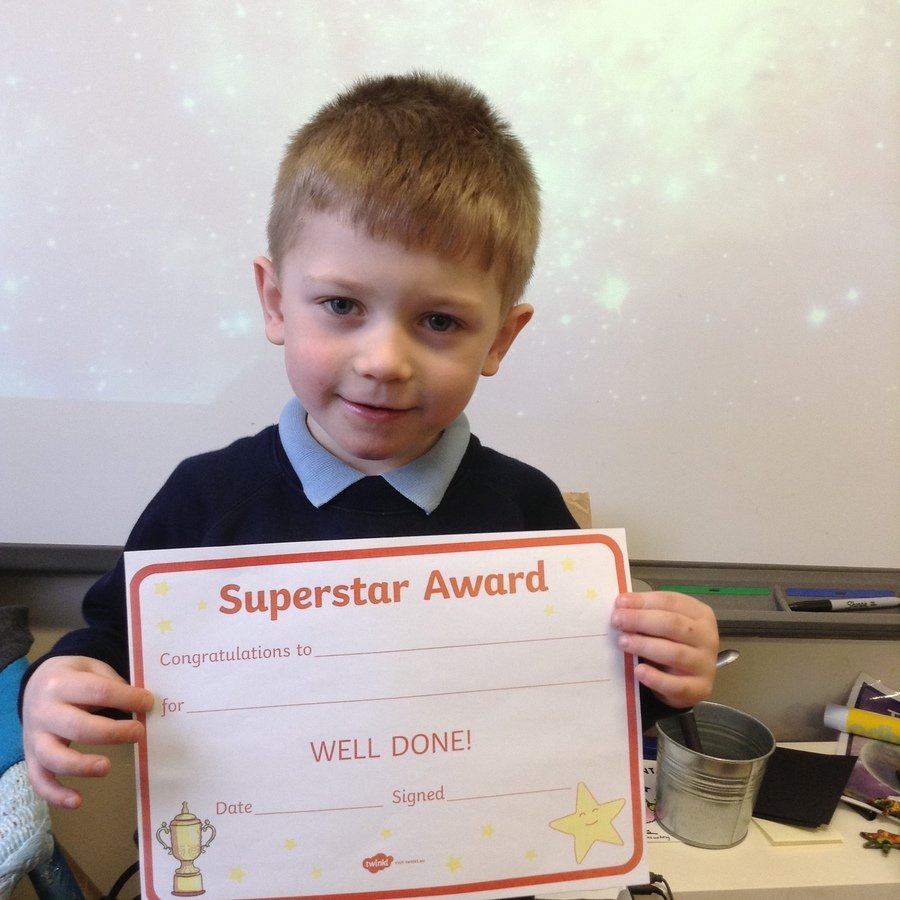 EYFS Stars Of The Week
Friday 14th February 2020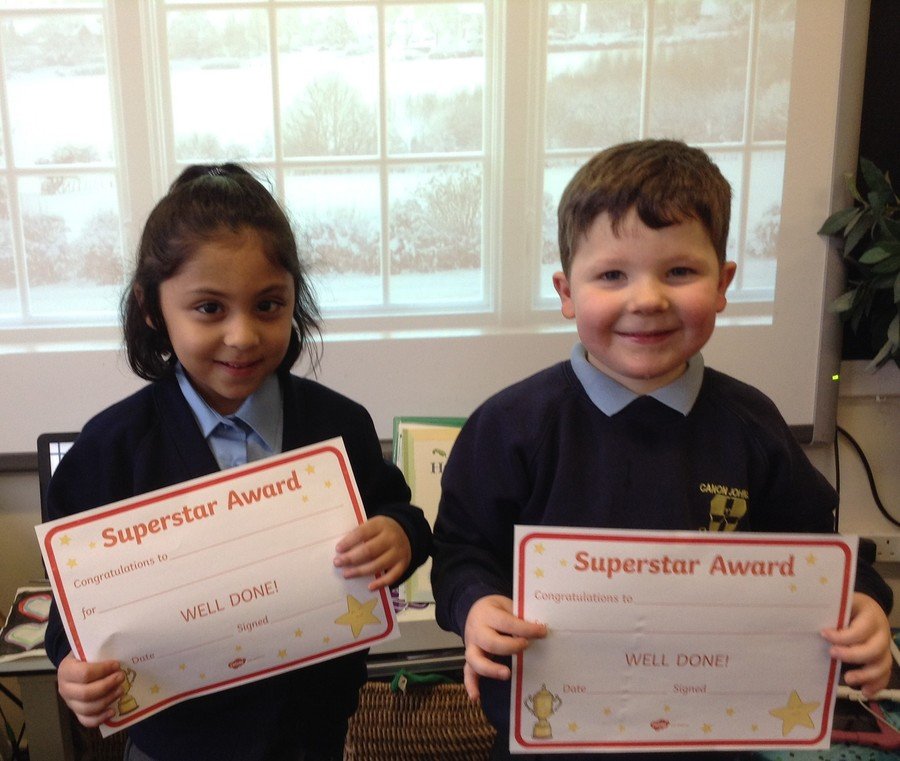 Monday 10th February 2020
This week we are learning all about Love.
We have been thinking all about our friends and why we love them.
EYFS Stars Of The Week
Friday 7th February 2020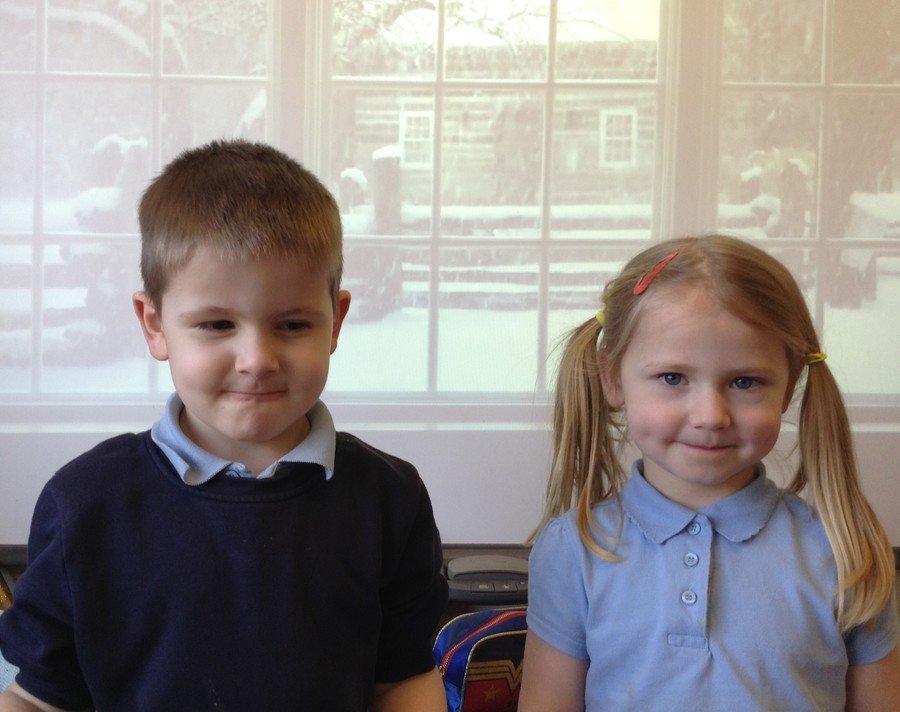 Our topic this half term is
How cold is snow?
We have been learning all about snowflakes, ice and cold colours. Did you know all snowflakes have 6 dendrites?
We love daily counting along our number line - it now goes up to 39!
We have been measuring to see if we can fit numbers all the way to 100.
We have made an extra long sparkly pointing stick so everyone can take turns pointing to our numbers.