2020-21
Teacher - Mrs K Dickinson
Supported by Miss L Osborne & Mrs S Harrison
Nursery class email address nursery@canonjohnson.co.uk

Wider Opening of Nursery from Monday 22nd June 2020
Here are some challenges set by Mrs Dickinson. Please send any photographs to nursery@canonjohnson.co.uk or post to your tapestry account!
Can you write your name using nature?

(leaves, flowers, twigs etc)

Can you make a bird feeder?

Cake you bake a cake?

Can you help mummy or daddy with the cleaning?

Can you plant some seeds and watch them grow?

Can you count your stairs? Can you count them backwards?

Can you tell a grown up a story?

Can you make a boat that floats?

Can you print shapes using potatoes?

Can you go on a minibeast hunt?

Can you make up a dance?

Can you have a teddy bears picnic?

Can you ride your bike without stabilisers?

Can you make perfume with flowers?

Can you build a den?

Can you write your name?
CLICK HERE to download a Hide-a-Saurus counting power point
Thursday 16th April 2020
Document can be downloaded below
After Easter we would have been starting RWI Phonics Lessons with Nursery.
RWI are providing online phonics lessons daily with Ruth.
The Nursery children could watch the Set 1 sounds lessons each day on the RWI YouTube channel and have a go at joining in.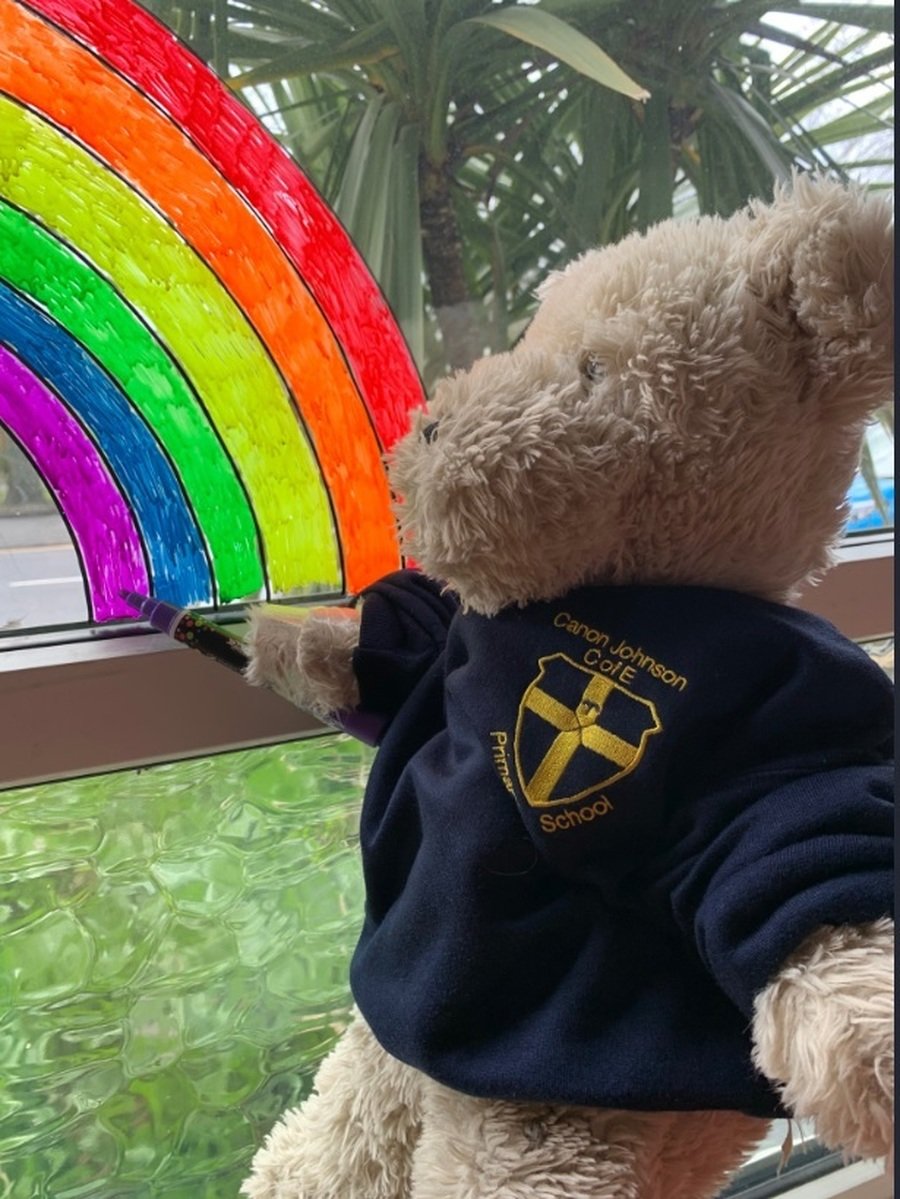 .Teddy Tom has painted a rainbow in the window to make passers by smile.
Have you made rainbow?
Can you paint or colour a rainbow and put in in the window to spread some colour and happiness?
Don't forget to share you rainbow pictures on here and maybe on twitter with the hashtag #rainbowsinwindows
Our Topics this half term is ....
Would you like to live on the moon?
Our Star of The Week
Friday 28th February 2020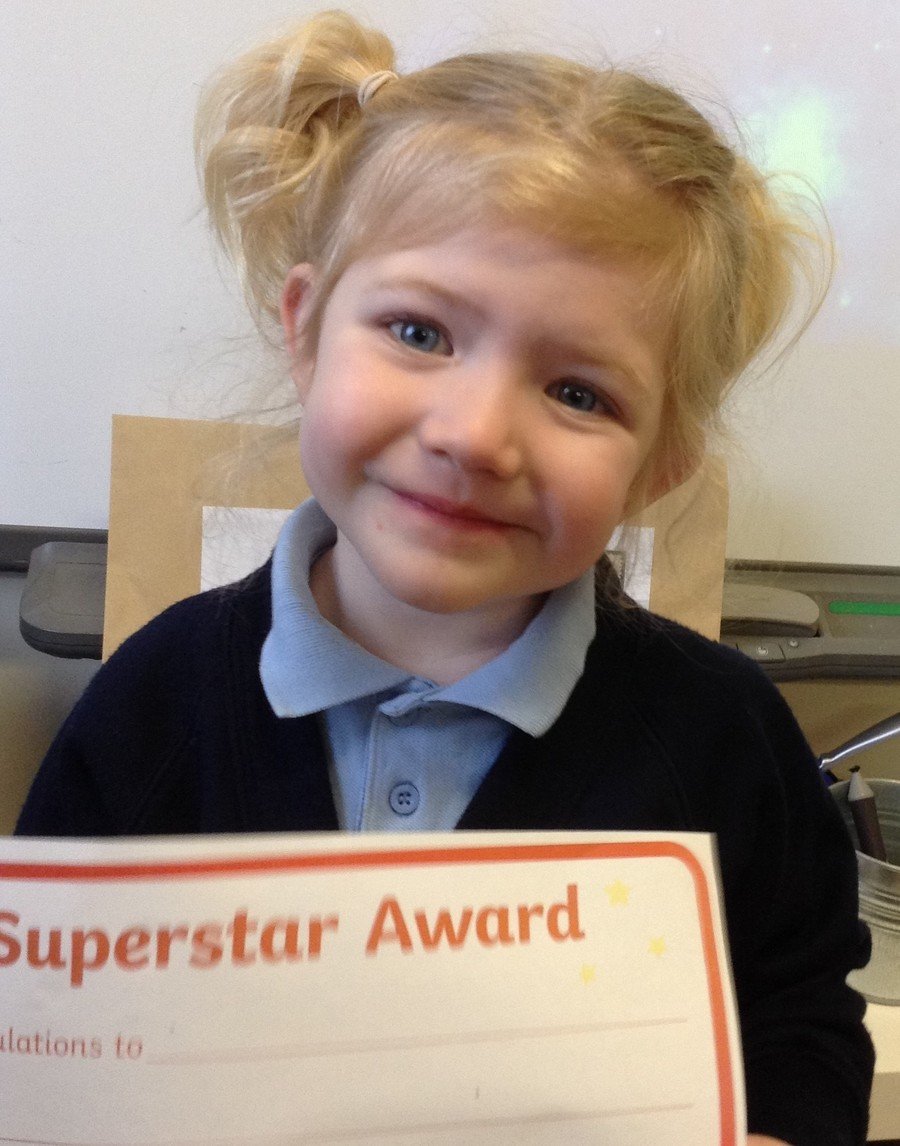 EYFS Stars Of The Week
Friday 14th February 2020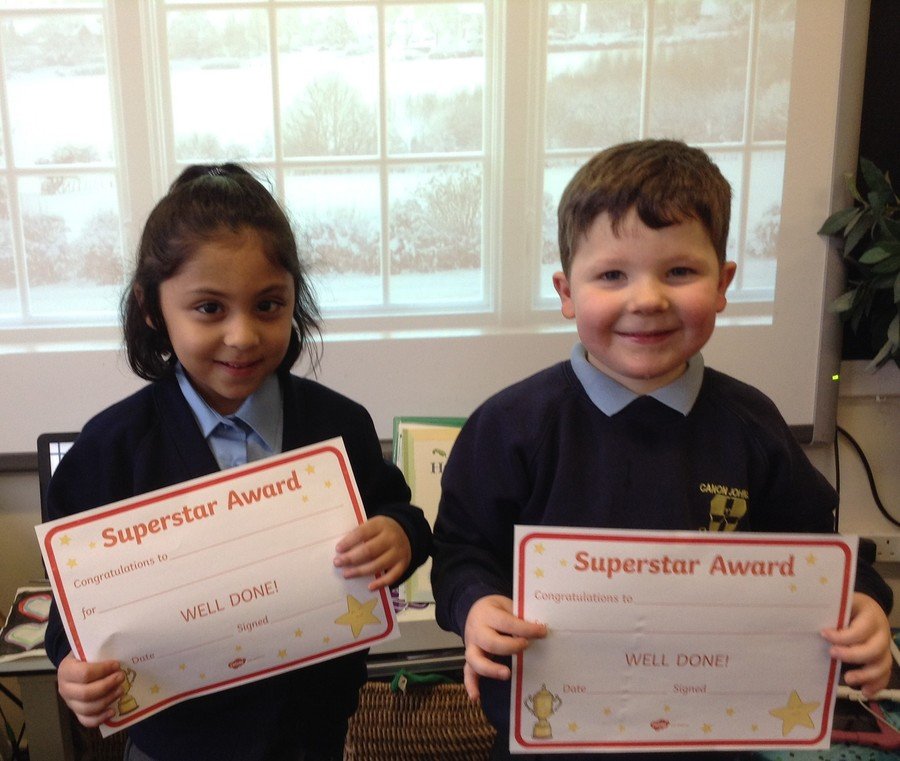 EYFS Stars Of The Week
Friday 7th February 2020